Manufacturing of Fine and Medium Sheetmetal Works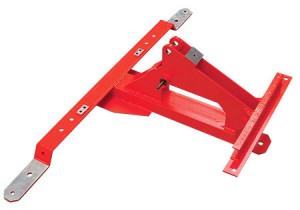 Zulueta is a manufacturer of fine and medium sheetmetal parts using the latest methods. We offer a high degree of flexibility in production processes to optimise the final delivery deadlines.
We offer various processes and machines to adapt to your needs:
Zulueta has
2 ½ D water jet cutting equipment, with a drill head
. The water jet cutting system is based on the production of a specific water jet which, sprayed at a very high pressure, makes high-quality cuts in all kinds of metal, soft materials such as plastic or rubber, and very hard material such as glass, by means of a 2 ½ D head, which offers the possibility of making cuts with a variable angle, from 0º to 45º. This exclusive machines is equipped with a cutting-edge system, integrating the cutting and CNC drilling processes, which provides
new cutting and machining options
.
Benefits of this type of cutting:
Due to the high quality of the cutting, later machining operations are avoided.
Materials are not deformed
Low cutting temperature, avoiding the generation of tension and a later stabilising thermal treatment.
Maximum use of raw materials
Our production processes also include
plate punching or cutting
. We provide advanced technology
to punch and shape plates
in various materials.
We have different machines depending on your project:
CNC puncher for copper busbars:

CNC profile puncher for the automatic manufacturing of electrical connections. Thanks to this innovative technology, we can reduce our delivery deadlines and improve our response.

CNC horizontal puncher:

high performance and maximum energy efficiency. Adapted to work with special tools in various fields: shaping, marking, roll forming, etc.
Zulueta has
high precision pressbrakes
to comply with bending requirements, thus ensuring the high quality of the bending.
We provide different technologies depending on your needs:
CNC vertical pressbrake

CNC horizontal pressbrake
Zulueta has advanced machines to provide the best results in the
bending of parts from different materials
.
We provide the following machines:
We provide machines for high-precision
deformation and pressing
. To this end, we have several
eccentric presses
.
We subject the parts to a compression load.
Zulueta provides a wide range of welding options:
MIG

TIG

Spot welding

Autogenous welding

Induction welding machine with two independent heads, for simultaneous welding.